On May 2-3, 2023, VFN hosted its 2nd annual conference at The Hotel Roanoke and Conference Center in beautiful Roanoke, Virginia. With nearly 225 philanthropic leaders in attendance from across the Commonwealth, this event was one of the largest gatherings of Virginia's philanthropic community.
The 2023 conference theme – Stronger Together: Building Our Future – was carefully crafted to advance VFN's new strategic framework. The two-day agenda intentionally focused on how philanthropy can work together across sectors to advance opportunities where all Virginia communities are valued and thriving and are empowered and supported by a strong and vibrant philanthropic sector.
A special thanks to this year's sponsors
2023 Conference Planning Committee
Each year, the Annual Conference Planning Committee, comprised of VFN Advisory Board members, members, and event sponsors, is responsible for planning and hosting this valuable and inspiring gathering.
Erin Hogan
Bank of America
Scott Blackwell
The Community Foundation
for a greater Richmond
Kelly Chopus
Community Collaborations
Carolyn Champion
Dominion Energy
Mary Fant Donnan
The Alleghany Foundation
Eileen Ellsworth
Community Foundation
for Northern Virginia
Holly Hatcher
Genan Foundation
Denny Huff
Bedford Community Health 
Foundation
Edward Jones
Weissberg Foundation
Courtney Rice
Richmond Memorial Health
Foundation
Robert Simmons
Micron Foundation
Jessica Wirgau
Community Foundation of the  
New River Valley
Highlights from this Year's Conference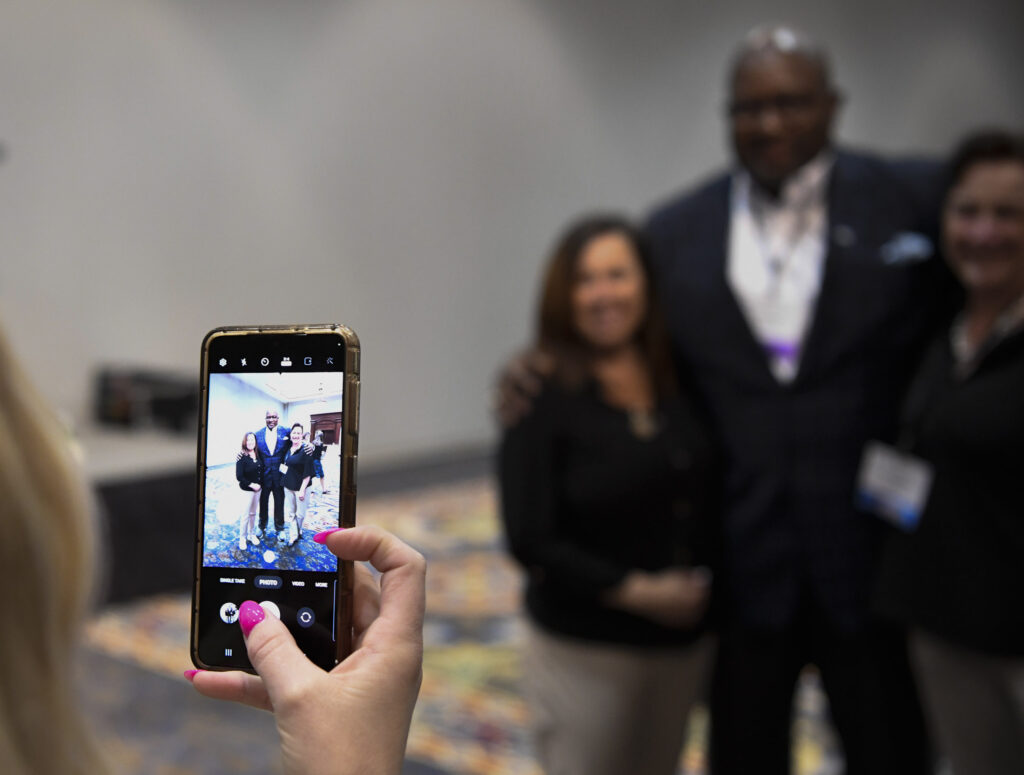 Q: Were any of this year's sessions recorded?
A: Yes…you can find select session recordings on VFN's YouTube channel! You can access last year's sessions on there as well!
Q: Where and when will the 2024 annual conference take place?
A: Mark your calendar for May 6-8, 2024 for the 3rd Annual Conference. See the official announcement here. 
Q: Will I be able to access a list of attendees? 
A: A list of attendees is provided exclusively to conference attendees and participants. If you attended this year's conference and did not receive that information, please contact patte@vafunders.org.