This month's "Member Spotlight" features Sherry Norquist, Executive Director of Community Engagement and Impact at Sentara. Here's a little bit more about Sherry and her work in philanthropy: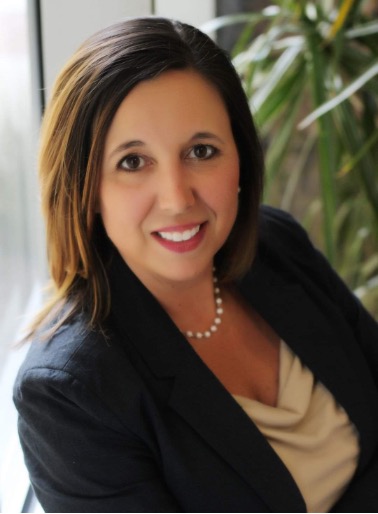 Describe your philanthropic philosophy and how your philosophy shapes your work.
For more than 130 years, Sentara's presence in our communities has never been defined solely by our hospitals and clinics. We have constantly searched for ways to strengthen our communities — and every individual who calls those communities home — by swimming farther "upstream" to address root causes of inequitable health outcomes and community conditions. By listening and striving to be a trusted partner to community and faith-based organizations who share our mission, we can be the foundation to build a more prosperous and equitable community.
What are you currently reading?
The Speed of Trust: The One Thing That Changes Everything by Stephen Covey
Who has influenced your leadership style or goals? 
I have had the privilege of working beside so many amazing individuals, including local community leaders, faith-based leaders, nonprofit leaders, and the amazing leadership at Sentara. I have found that success lives at all levels of community health and have put a premium on communication and listening. These relationships foster sharing of learned and lived experiences with others.
How have changes over the past few years influenced your leadership and/or grantmaking?
The past few years have provided an open door for both my leadership and grantmaking. Traditional turnaround times associated with making decisions have decreased, allowing our partners more flexibility to do the important work that they do daily. Over the last few years, I have put an increased emphasis on listening to the voices of the community. Listening to the people on the ground level can put you in touch with the true needs of the community. This allows you to work in tandem with the community leaders to reach shared goals.
What are your organization's top three areas of focus for 2022? 
Access to care – Behavioral health and primary care.
Integration and engagement of community partners to address social determinants of health.
Building the talent pipeline – Healthcare and allied health focused for both employees and community members.
What partnerships and/or collaborative efforts have been meaningful to you in the last year?
Collaborative efforts that have been meaningful include convening multiple partners that provide safety net services to discuss best practices and prevention of duplication. Bringing together partners to discuss barriers and successes creates opportunities to strengthen the safety net for a community. As a large, integrated health system we have intentionally connected our hospital operators and leaders to the nonprofits who provide direct services to our neighbors. This effort to bring together our hospitals, health plans and the community has been both inspirational and enlightening as we strive to streamline handoffs and referrals.
How has VFN been relevant to the work you're doing?
VFN has allowed for new connections and sharing of ideas. The support for branching out to more localized convenings is also helpful to discuss more neighborhood-specific opportunities.
Tell us about a project or an area of work you're most excited about
I am excited about our mobile and community care centers being launched all across Virginia. Learn more by visiting our website; here we provide updates on the project and you can also learn how to engage with the mobile care sites. The idea behind our mobile and community care centers is to deliver healthcare directly to those who might have difficulty traveling to our traditional healthcare facilities.
An additional project that brings great joy and rewards is the investment that we made into scholarships and partnerships with schools all across VA and NC. It is very satisfying to help prepare the future leaders of VA and NC in building a better tomorrow.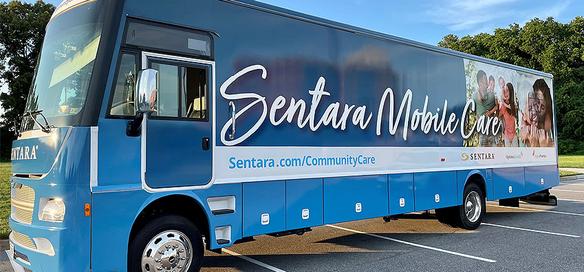 Share a recent story of positive progress within your organization.
Our Sentara Community Care mobile and care centers are still in their infancy, so measurable success stories are still forthcoming, but we have found almost immediate success with our Care Center at the Union Mission homeless residency. Our onsite medical care at the facility resulted in an immediate 80% drop in unnecessary ED visits. By allowing these people access to routine and preventive care, we proactively address their needs before a trip to the emergency department is needed.
Over the past couple of years, Sentara has made a concerted effort to reach out to local nonprofit organizations within the community. Working with them, we started addressing the significant gaps in coverage that exist in the traditionally underserved and under-represented populations in our community. We have found great success working these organizations to reach individuals where and when they need it most. We have come to understand just how vital our safety net partners are to our success in community outreach.
What else would you like your fellow funders to know?
I would strongly recommend sharing your stories and those of your partners with the community. I have found that many times there is a solution or a resource available, but it's not always known. But with open, two-way communication, you will reveal many opportunities and assets.
I would also recommend practicing "grounding truth" and trying to find nontraditional ways to better understand what individuals in our communities experience when they are attempting to access resources. We must trace our processes from beginning to end to ensure that the activities we are funding actually reach the individuals they are intended for. Even well-run processes may have stopgaps, or handoff issues. Evaluating the entire process from the perspective of a patient is the best way to find these successes or inefficiencies.