Laughing Gull Foundation
Durham, North Carolina
Today's "Member Spotlight" features Dr. LaTonya Penny, Chief Executive at the Laughing Gull Foundation (LGF). LGF is a progressive family foundation rooted in the South and committed to justice and committed to redistributing their resources to repair, re-humanize, and transform relationships, institutions, and systems.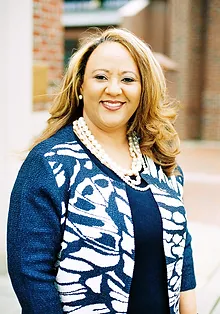 Pictured: Dr. Latonya Penny
Describe your philanthropic philosophy and how your philosophy shapes your work.
We believe equity, justice, and radical systems change is created from building solidarity and social movements.  Our philanthropy helps us collaborate with those who are building a world where everyone, especially those pushed to the margins, is liberated from intergenerational harm, living in balance with the earth, and included equally and fully as a part of our human family.  
What are you currently reading?
The Sum of Us: What Racism Costs Everyone and How We Can Prosper Together by Heather McGhee and Emergent Strategy by adrienne maree brown
What "influencers" are you following? What leaders have "influenced" your leadership style or goals? 
Kendra Johnson of Equality NC and Jasmine Beach-Ferrara are two of our grantees that are inspiring us greatly and influencing a lot of our work. In the midst of physical threats to their safety, they're thinking creatively about ways to innovate and meet rapid response needs of LGBTQ+ Southerners, but also showing us what it means to take care of their staff as well. They lead with empathy, passion, and determination and have influenced our team a lot in recent years. 
How have changes over the past few years influenced your leadership and/or grantmaking?
Our grantees' work to promote equality, fairness, and justice is more important now than ever. In the face of a horrifying wave of attacks on civil rights and liberties, we draw hope from directly-impacted and grassroots leaders who are on the frontline of social change. Their wisdom, experience, and solutions show us the way, reminding us that progress is happening and more of it is possible. As a foundation that provides general operating grants, we have doubled down our commitment to providing flexible resources so that grantees can adapt amidst crises and emergencies. We have also focused increasingly on capacity-building in recent years, ensuring our grantees have the ability to build upon and broaden their impact. 
What are your organization's top three areas of focus for 2023?
1. Grantmaking – Support three program areas: Lesbian, Gay, Bisexual, Transgender, and Queer (LGBTQ+) Equality, Higher Education in Prison, and Climate & Environment. We typically fund grassroots organizations engaged in direct service, organizing, advocacy, and/or culture change work. We prioritize organizations that are led by, are accountable to, and build the collective power of BIPOC communities and others harmed and marginalized by unjust systems. 
2. Shifting Philanthropy in the South – We care deeply about the issues we support and know that to make progress, we must address broken systems that have created inequality and harmed our planet. We are committed to listening, learning, and sharing what we know with other philanthropic organizations with the goal of shifting philanthropy in the South to be more supportive of dismantling systems of oppression and harm.
3. Mission-Aligned Investing – As intergenerational wealth is passed on in the United States, BIPOC experience inequities and are locked out of opportunities for investment and access to capital. We seek to disrupt unjust flows of capital and deepen our commitment to racial equity and collective action by examining how we invest in capital markets, who receives our investment capital, and breaking barriers of access for BIPOC-led organizations.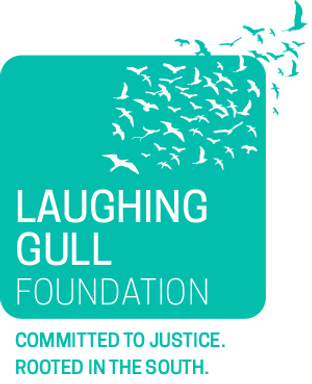 What partnerships and/or collaborative efforts have been meaningful to you in the last year?
The collaborations and partnerships with our many grantees have been very meaningful to me in the last year. My first year was definitely a year of learning and connecting. I was able to connect and learn from other funders as well as share our commitment to equality and justice by attending events hosted by VFN and other funding networks. These networking partnerships has afforded us the opportunity to share our work on trust based giving and high regard for racial equity.
Tell us about a project or an area of work you're most excited about.
The Justice40 Initiative ensures 40% of certain Federal investments flow to communities that are marginalized, underserved, and overburdened by pollution. Nearly $200 billion of the Bipartisan Infrastructure Law has been allocated to reconnect neighborhoods racially segregated by highways, replacing waterworks, cleaning up contaminated sites, and preventing pollution. About $450 million will flow to the South for climate initiatives through the Inflation Reduction Act, $145m of which is allocated for environmental justice initiatives. Our grantee, Justice40 Accelerator, is reducing barriers for groups in the South to access federal funding for climate action; ensuring communities with the wisdom and solutions also have access to resources to build capacity and reach their goals. Learn more about their work and pass along their now-open application to climate and environmental groups in your networks. 
Share a recent story of positive progress within your organization.
We recently had an opportunity to attend a conference in which a graduate of one of our higher education in prison program grantees, Chillon Project at Life University.  We were overwhelmed and emotional listening to the stories of these college graduates who have found purpose and leadership despite a difficult time in their life being incarcerated. So often, we feel pretty removed from day-to-day operations and experiencing organizational success stories; yet at this gathering, we had  recent graduates coming up to us in tears, thanking our organization for changing the course of their lives. Unlike some of our other grantmaking program areas, higher education in prison  programs don't have as many funders. It was a reminder for us that this work is so critically important and that our resources have a huge impact on people's lives.
What else would you like your fellow funders to know? 
At a time when US family wealth has soared, the greatest wealth transfer in history is now upon us. Soon, trillions of dollars will transfer generations and serve to reinforce inequality. LGF made a decision to spend out its assets as both a personal and political imperative. Through the foundation, we are intentionally redistributing wealth out of our family and into the community, acknowledging the unjust economic system and racist history that made this wealth accumulation possible. In 2016, we established a twenty-year timeline for the spend out plan because of the urgency of the injustices LGF addresses, the moral imperative to move assets out of the family's possession, and the founders' desire to witness many of the impacts of the foundation's work.