Over the past four months, more than 200 funders came together across seven regions in the Commonwealth to explore ways to amplify the power of philanthropy in addressing the pressing needs of Virginia communities.
During these VFN Regional Funder Gatherings (RFG), members learned from each other and discussed opportunities to work together to scale the impact of philanthropic investments.
Member hosts designed each event in a way that reflected the unique nature of their respective regions. While there is great diversity among Virginia communities, members recognized shared priorities that all regions in the state must address: quality housing people can afford, education and workforce training that leads to good paying jobs, and access to an array of health services.
Here are some other key takeaways from each RFG:
In Abingdon, concern was raised about the out migration of people from southwest Virginia so Southwest funders explored how they might collaborate to create regional pride to retain young people.

In Charlottesville and Hampton, Central funders and Hampton Roads funders respectively discussed the creation of a VFN member directory to provide easy access for information sharing and collaboration.

In Martinsville, the Southside funders identified an insufficient number of people in regional leadership and explored actions they might take together to begin to build a pipeline.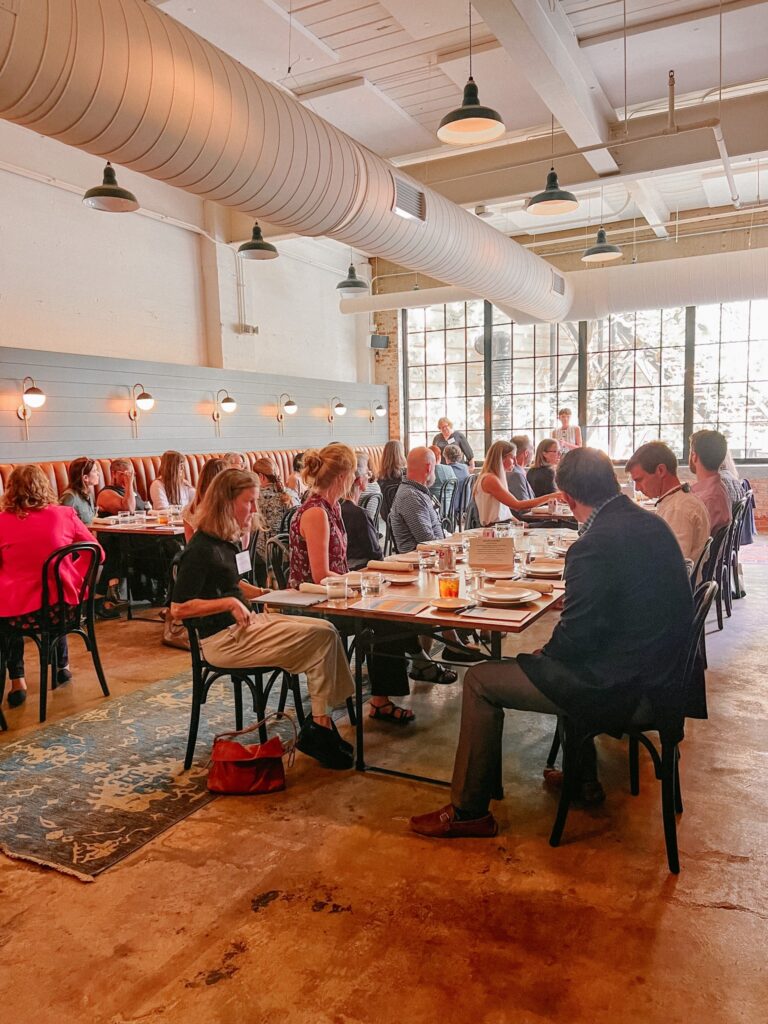 In Staunton, funders from the Valley shared ways they are working to break down barriers of transportation for people to access critical services.

In Warrenton, Northern funders examined opportunities to build capacity for grantees to deliver critical services to their communities. 

In White Stone, Eastern funders discussed avenues for working with the public sector to address the decaying infrastructure of water and septic systems upon which many families in the eastern region rely and to prepare for climate events on the eastern shores of Virginia.    
Each gathering ended with a shared commitment to continued dialogue and ultimately to the discovery of possibilities for collective action. 
VFN extends its appreciation to the following members who served as hosts for the 2023 Regional Funder Gatherings.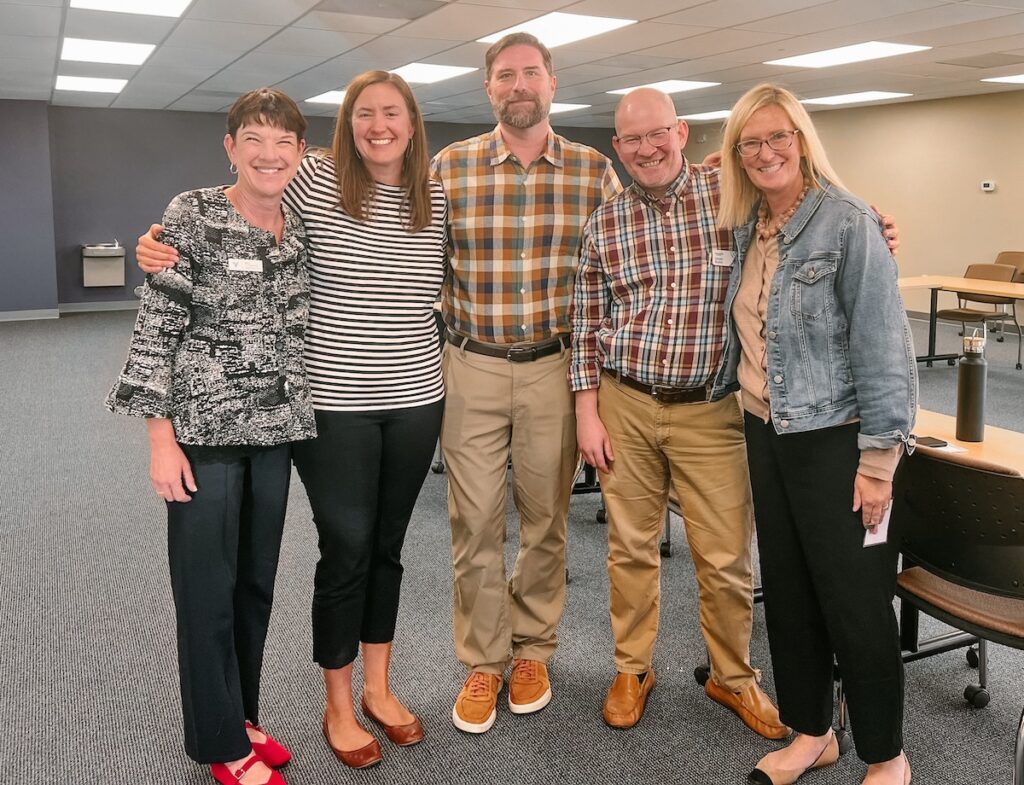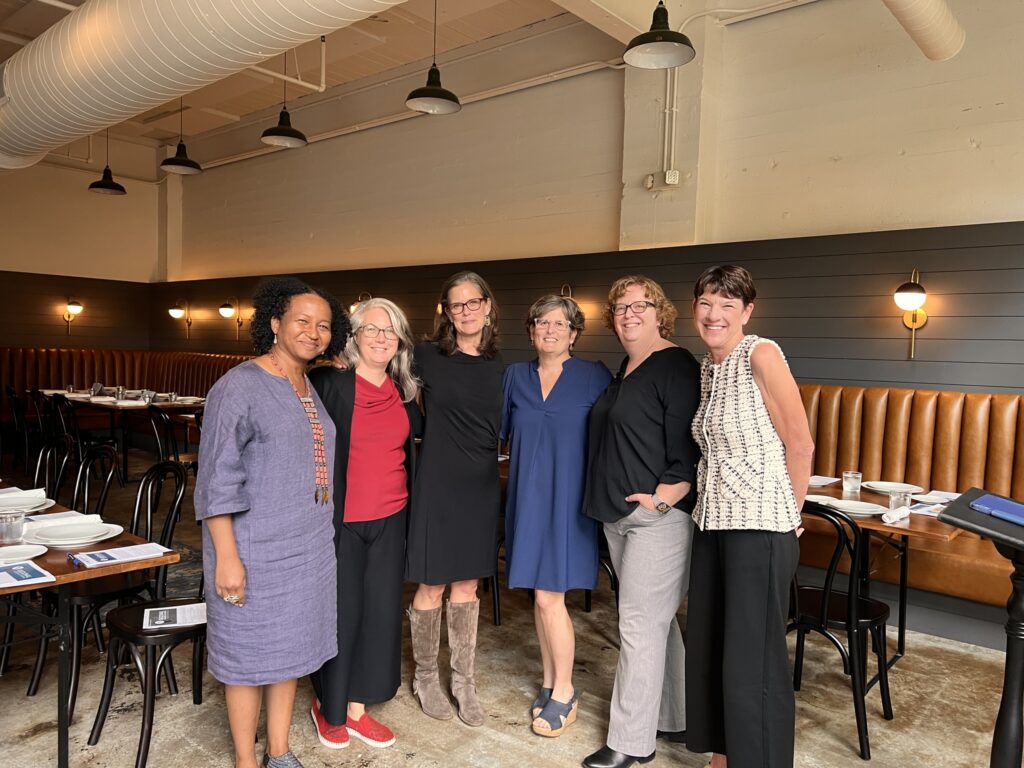 Central Region – Charlottesville: Holly Hatcher (Genan Foundation), Katie Kling (Charlottesville Area Community Foundation), and Stephanie Randolph (Cassiopeia Foundation)
Eastern Region – White Stone: Lincoln Boykin (River Counties Community Foundation), Leslie Franklin (Wiley Foundation), and Sarah Reardon (Jessie Ball duPont Fund)
Hampton Roads: Tom Cosgrove (Newport News Shipbuilding), Mike Monteith (Peninsula Community Foundation), and Liz Wolfson (Langley for Families Foundation)
Northern Region – Warrenton: Nicole Acosta (Community Foundation for Loudoun and Northern Fauquier Counties), Christy Connolly (PATH Foundation), and Jane Bowling Wilson (Northern Piedmont Community Foundation)
Southside Region – Martinsville: Clark Casteel (Danville Regional Foundation), Kate Keller (The Harvest Foundation), and Kathy Milam (The Community Foundation of the Dan River Region)
Southwest Region – Abingdon: Jeff Mansour (Thompson Charitable Foundation) and Sean McMurray (Wellspring Foundation)
Valley Region – Staunton: Mary Fant Donnan (The Alleghany Foundation) and Dan Layman (Community Foundation of the Central Blue Ridge)
To view more pictures from this year's gatherings, click here.